When you remortgage, there are a million and one considerations, such as your current mortgage balance, the loan-to-value (LTV) ratio, when your current mortgage deal ends, and potential early repayment charges… It can be a lot.
Whatever the reason you want to remortgage, The Mortgage Pod is here to lighten the load and secure you the right remortgage deal for your circumstances.
We are The Mortgage Pod, remortgage brokers
We are The Mortgage Pod, your local mortgage broker in Portsmouth. Our friendly team has a great deal of experience in helping customers remortgage, and it is somewhat of a speciality. We understand the many reasons for wanting to remortgage and can talk you through your options and provide valuable advice on when and how to remortgage.
We are independent, so we're not tied to any particular lender. Whatever your goals are, we'll find a suitable remortgage deal from a wide range of lenders, always with your best interests in mind. We'll make sure you fully understand the loan terms and that the monthly payments are manageable. We're not just here to apply for your remortgage and then disappear. We'll be available every step of the way to ensure the process goes without a hitch.
You can rely on The Mortgage Pod to take the stress out of your remortgage. Contact us today to get started.
What is a remortgage, and what options are available?
Think of a remortgage like "re-doing" or changing your mortgage. It is the process of replacing your current mortgage with a new one, either with the same lender or a new mortgage lender.
It may be simpler to stay with your existing lender from an admin point of view, but it's always worth shopping around to see if you can find a more competitive deal from a different lender.
It may also be possible to switch to a new deal with your current lender. A good mortgage broker like The Mortgage Pod can help you understand and compare your options.
Talk to a mortgage expert today
Why should I remortgage?
There are many reasons you may decide to remortgage, for example:
Your existing mortgage deal is coming to an end. You're current deal will end, and when it does, your terms and interest rate will change. If you don't take any action, you will move to your lender's standard variable rate automatically, which could increase your monthly payments.
You want to release equity to fund home improvements. Or maybe even take a cheeky holiday!
You're looking to consolidate debt. This is especially attractive if you have unsecured debts with high interest rates, such as credit cards.
You wish to secure a new fixed-rate deal. You may have got a bit of a bum deal when you signed your mortgage agreement, so it might be time to shop around for better mortgage rates and terms before your current deal is up.
Your credit rating has improved. Go you! With your new credit status, you may want to switch your mortgage sooner than planned to take advantage of better rates.
Whatever your reason for remortgaging, The Mortgage Pod is on hand and ready to help.
When should I start the remortgage process?
If your mortgage term is coming to an end – we can't stress this enough – it's best to start the remortgage process as early as possible. If you don't take any action, you could end up on your current lender's standard variable rate, which could mean a hike in your monthly payments.
Most remortgage offers are valid for 6 months, so this is the latest you'll want to leave it. However, providing that your circumstances haven't changed, some mortgage offers can be extended for a further 6 months. At The Mortgage Pod, we recommend starting the remortgage process 12 months before your current deal expires.
Our remortgaging service
At The Mortgage Pod, remortgaging is our speciality, and we offer a full service from start to completion.
First up, it's a case of understanding your personal circumstances, goals and current mortgage debt. Armed with the information we need, we will work hard to find you the best mortgage deals that tick all the boxes. We'll guide you carefully through your options to understand the costs involved, such as the valuation fees and legal fees, as well as what the new monthly repayments might be.
We are not tied to any one lender, so you can be sure of our impartiality when it comes to finding the right deal with the right interest rate. If you are looking to increase your mortgage, e.g. to fund home improvements, we will assess over 75 different lenders mortgage calculators to determine how much extra you may be able to borrow.
Once you've landed on the right deal, we'll sort the new mortgage application and complete the switch while remaining on hand at all times to answer your questions.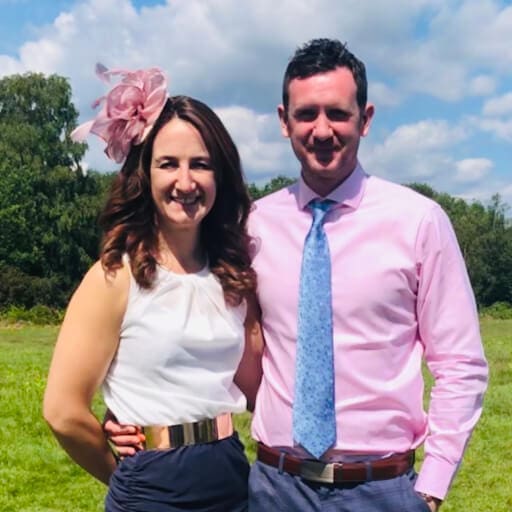 "Steve at the Mortgage Pod could not have been more helpful. Our 5 year fixed was coming to an end just as the interest rates were rising. He was so efficient at finding and holding us a really great deal with a new lender, and continued to check for better deals right up until completion. Could not recommend enough. Thank you."
How can The Mortgage Pod help me remortgage?
If you want to remortgage, then our friendly team will be here by your side throughout your remortgage journey. No jargon, no nonsense, just straightforward, friendly and transparent guidance.
We are always on hand to answer any queries, so you can relax; we won't disappear once your mortgage application has been submitted! We will track the progress of your mortgage application from start to finish to ensure there are no delays on the completion date. Oh – and we may even help you save money during the process!
Call or WhatsApp the team today to chat about your remortgage requirements and get started.
FAQs
What is an early repayment charge (ERC)?
An ERC is a penalty that your mortgage lender may charge you if you end your mortgage early. When you come to remortgage, it's important to know whether your current deal has an ERC, how much it is, and the deadline for paying it.u003cbru003eWe recommend completing your new remortgage deal on the day after your current product ends to avoid paying an ERC. However, in some circumstances, completing your new deal before your current mortgage deal ends can also have its advantages.
Should I remortgage and pay an early repayment charge (ERC) on my existing mortgage
In some circumstances, it can be a good idea to pay the ERC on your current product. You may be eligible for a better or cheaper product, for example, or you might be concerned that interest rates will increase before you're ready to remortgage.u003cbru003eThe ERC payment can be added to your new mortgage deal, but we will help you understand the options very carefully and help you save money where possible.
How soon can I remortgage after buying a property?
In some circumstances, you can remortgage your property as soon as day one of ownership. For example, you may have bought your property below its full market value, perhaps at an auction or from a family member. You may be able to take advantage of the additional equity in your property to increase your borrowing power.
What are the costs involved in remortgaging?
Different mortgage products have different fees and charges, including arrangement or booking fees, although these can often be added to the mortgage loan. Some products will charge valuation fees, some offer this for free.u003cbru003eYou may also be charged legal fees if not included in the new product, although the new lender may offer cash back towards the cost of legal work. If you wish to remortgage early, you may also need to pay an ERC.
Can I remortgage without a broker?
Yes, it is possible to remortgage without a broker, but why push boulders uphill?u003cbru003eGoing to a bank or lender can be very limiting. Apart from the fact they can only offer their own products, they offer a non-advised service, meaning they'll outline the options – but it's up to you to work out which one is best. Whereas a mortgage broker can recommend the best mortgage deal from a wide range of high-street and specialist lenders to suit your personal and financial circumstances.u003cbru003eThen there's a matter of time. Unless you have hours and hours to research or contact each and every lender, you risk missing out on the best deal. A mortgage broker can help you understand your options and then do the searching on your behalf. Not only is it a shortcut, but it could save you money, not to mention your sanity!