Mortgage Brokers and Advisors in Southsea
For friendly, straight-forward mortgage advice in Southsea, get in touch with The Mortgage Pod. Whether you're buying your first property, moving home, investing in property or remortgaging, we can present your options clearly and guide you towards the best mortgage deal for your circumstances.
We are The Mortgage Pod, your local mortgage broker in Southsea
There are so many reasons to make Southsea, Hampshire, your home. It's a typical British seaside town with a 2-mile stretch of beach, two old-school piers and a lovely promenade with views out to the Solent.
Just back from the seafront is the ever-popular Canoe Lake and Southsea Common, the home of Victorious Festival. Further inland, Southsea has a youthful, vibrant energy and a strong sense of community spirit. Albert Road, Palmerston Road, and Osborne Road, in particular, are vibrant hubs for art and culture, with a diverse range of restaurants and quirky boutiques. 
Property in Southsea is varied and characterful, including Victorian and Edwardian terraced houses, apartments, and townhouses. Demand has driven prices up in recent years, with the area much sought after by first-time buyers and retirees. For a seaside location, Southsea is still comparatively affordable, but property prices vary hugely, from £2m+ detached piles on Eastern Parade to £60k+ flats in the middle of town. Many period properties have been converted into flats, some of which accommodate the large student population, presenting a lucrative opportunity for buy-to-let landlords.
What our customers are saying about us
Chat to The Mortgage Pod Today
A friendly team of local mortgage brokers
The Mortgage Pod can help make your dream of living or investing in Southsea a reality. We're a friendly and independent team of mortgage brokers offering advice to a wide range of buyers in the area. You can count on us for great local knowledge, impartial mortgage advice and access to a wide range of competitive mortgage deals from many different lenders. Contact us today to get started.
What does a mortgage broker do?
As independent mortgage brokers, The Mortgage Pod has access to a wide range of lenders across the mortgage market. That means we can present you with deals from multiple different lenders, some of which have products and exclusive deals for brokers that you won't find online. We're not tied to any particular lenders, so you can rely on our impartial advice.
After a thorough consultation, you can sit back while we search the market for the most suitable mortgage product for your circumstances. You can count on us to offer the best advice for your particular circumstances. Knowing that we have your best interests at heart, we will ensure you understand the terms of your mortgage and can comfortably meet the monthly payments.
We know that taking on a mortgage can be stressful, especially for first-time buyers. To help ease your anxiety, we will manage the entire mortgage process, including all the administration involved in the mortgage application. We'll become your key point of contact throughout, liaising with your lender, estate agent and solicitor to move things along as quickly as possible.
If that sounds appealing, then please get in touch to arrange a mortgage consultation. A friendly mortgage adviser will contact you as soon as they can.
Always remember that a mortgage is a loan secured against your property. Your home may be repossessed if you do not keep up repayments on your mortgage.
Our Southsea mortgage broker services
We provide mortgage services and Southsea property market advice to all sorts of borrowers. There are hundreds of different lenders and mortgage products out there, and you can rely on us to find the most appropriate and competitive mortgage deals for you.
First-time buyer Southsea
Buying your first place? So exciting! We will provide you with expert advice and guidance throughout your home buying journey to make it a little less daunting.
Remortgage Southsea
Coming to the end of your mortgage term? Looking to release equity? Or just keen to know if you're on the right deal? Whatever your reason for remortgaging, we can help.
Home Mover Southsea
If you're looking to up sticks, we're here to ease the burden of finding a new mortgage. Allow us to do the research and admin on your behalf so you can concentrate on the move.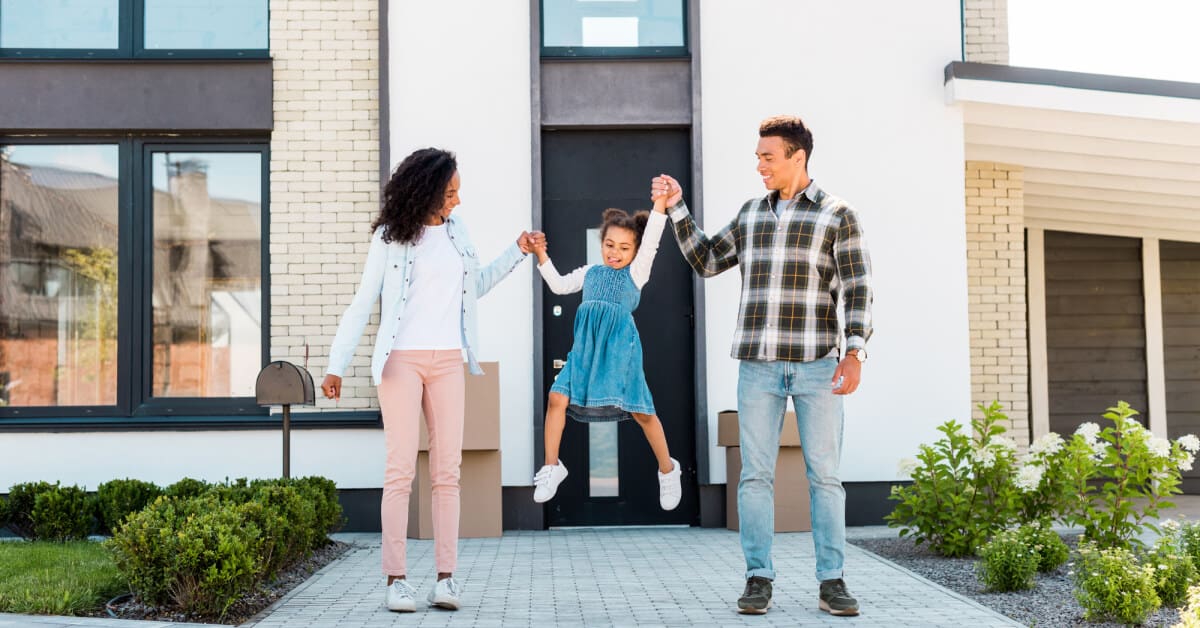 Buy-to-Let Southsea
If you're an established or fledgling landlord or perhaps looking to let a second home, we'll help you to crunch the numbers and find a deal to help maximise your investment.
Mortgage Protection Southsea
Mortgages are the biggest investment most of us will ever undertake, so it makes sense to take out protection should life take an unexpected twist.
We're not here to sell you a quick deal and disappear, we're in it with you for the duration. Our only motivation is to find you the right deal, ensure things go smoothly and give you the best mortgage service possible.
Get in touch with our Southsea-based mortgage brokers today
To get the best mortgage advice, it's a wise move to consult an independent mortgage broker. The Mortgage Pod is a team of trusted mortgage advisors in Southsea, and we can provide you with impartial advice on finding the best deal as a first-time buyer, buy-to-let landlord or home mover. We also have access to thousands of different remortgage deals and can help you save time, energy and money when it comes to refinancing your property.
Whatever your circumstances, we can search hundreds of mortgage lenders on your behalf as well as manage the entire process from application to completion and beyond. We are committed to giving you the best service to make getting a mortgage simple and hassle-free.
Frequently asked questions about our mortgage services in Southsea
Can I meet with your mortgage brokers and advisors in Southsea?
We're a friendly, flexible team, and we're happy to meet up virtually, talk on the phone or chat via WhatsApp. In certain areas, we can also accommodate a face-to-face chat and a coffee, that's if you still like to do things in person!
How much does a mortgage broker in Southsea charge?
Mortgage brokers typically charge the customer a fee for their services. At The Mortgage Pod, our typical fee is £499; we're always very transparent about our charges and will confirm the exact amount up-front and in writing. We will go out of our way to save you money so our services will pay for themself! Mortgage advisers also earn a commission from the lender, known as a procuration fee.