Mortgage Broker Portsmouth
If you are looking to buy property in the Portsmouth area, The Mortgage Pod are here to assist you with professional mortgage advice. We are a trusted team of expert mortgage advisers based in sunny Southsea, and one of the leading mortgage brokers in the area.
We are The Mortgage Pod, your local mortgage broker in Portsmouth
At The Mortgage Pod, it's our goal to make professional advice accessible to all in Portsmouth. We're here to help, whether you're just getting on the property ladder, purchasing your next buy-to-let, a homeowner looking to move home or remortgage, or perhaps looking to consolidate debt or release equity in your home. Whatever your circumstances, we have the knowledge, skills and contacts to find you the right mortgage deal to meet your needs.
As an independent mortgage adviser, we are not tied to any particular mortgage lender and have access to a wide range of lenders from across the mortgage market. Our only motivation is to get you the best deal available for your circumstances, so we'll take the time to get to know you before approaching mortgage lenders on your behalf.
What our customers are saying about us
Chat to The Mortgage Pod Today
A friendly team of local mortgage brokers
Our many years in the mortgage market means that we have great relationships with mortgage lenders, and we know which ones to approach depending on your employment status, budget and aspirations.
We're a friendly team, and our clients appreciate our straightforward and informal approach. We will make sure you understand the options available to you in plain English, and we'll take care of all the paperwork so you can get on with something more interesting! From our first conversation to the moment you pick up your keys, we'll be on hand to answer your questions and manage the entire mortgage process on your behalf.
Is Portsmouth a good place to live?
While you don't have to use a broker, given the complexity of the mortgage market and the thousands of mortgage products available, it can definitely help.
Brokers exist to find the best mortgage deals with the best interest rates and terms for their clients. Think of us as your personal mortgage shopper! We know the ins and outs of the finance market and can look at high street deals, plus track down hidden gems from lenders that only deal directly with mortgage brokers. And, like all good personal shoppers, we are impartial and only offer advice with your best interests in mind.
Situated on the South Coast, Portsmouth has far more to offer than its celebrated maritime heritage. It's a hugely diverse city, bringing together a vibrant mix of cultures, traditions and lifestyles. From the cobbles of Old Portsmouth and the fascinating Historic Dockyard, to the glistening exterior of the Spinnaker Tower and the retail heaven that is Gunwharf Quays, life here is never dull.
Whether you're a first-time buyer looking for fun and convenience, a family wanting great schools, amenities and leisure facilities, or a retiree seeking an apartment with a tranquil sea view, you can find your dream home in Portsmouth.
What is the property market like in Portsmouth?
Like in most cities, the property market in Portsmouth varies wildly, but there really is something for everyone. There is an eclectic mix of properties such as waterfront apartments, Victorian terraces, new builds and grand detached villas. There is also a lot of student accommodation, presenting a great opportunity for buy-to-let investors.
As for property prices, Portsmouth has some of the most affordable properties in Hampshire, and the average house price is on par with the UK national average.
At The Mortgage Pod, we have great local knowledge and are more than happy to assist you in your Portsmouth property search.
Our Portsmouth mortgage broker services
If you're looking for a new mortgage in Portsmouth, then The Mortgage Pod can be your one-stop shop. We'll manage the whole process on your behalf, including liaising with mortgage lenders, solicitors, surveyors and estate agents. Whatever your personal circumstances and goals, we will go out of our way to present you with the best mortgage options.
First-time buyer Portsmouth
Buying your first place? So exciting! We will provide you with expert advice and guidance throughout your home buying journey to make it a little less daunting.
Remortgage Portsmouth
Coming to the end of your mortgage term? Looking to release equity? Or just keen to know if you're on the right deal? Whatever your reason for remortgaging, we can help.
Home Mover Portsmouth
If you're looking to up sticks, we're here to ease the burden of finding a new mortgage. Allow us to do the research and admin on your behalf so you can concentrate on the move.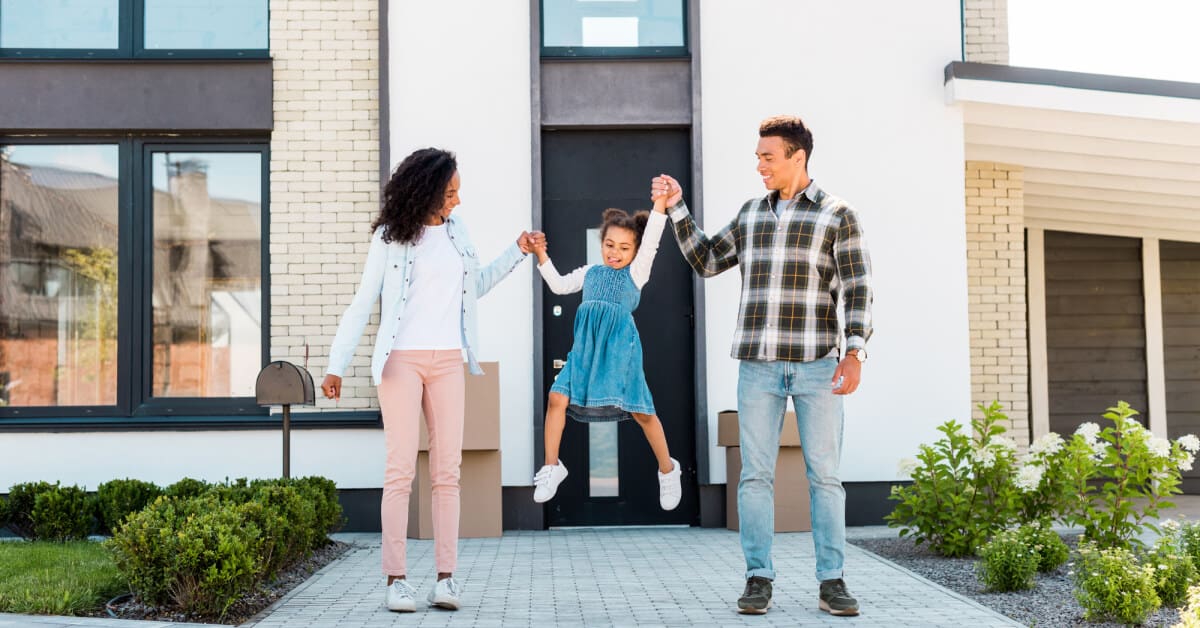 Buy-to-Let Portsmouth
If you're an established or fledgling landlord or perhaps looking to let a second home, we'll help you to crunch the numbers and find a deal to help maximise your investment.
Mortgage Protection Portsmouth
Mortgages are the biggest investment most of us will ever undertake, so it makes sense to take out protection should life take an unexpected twist.
We're not here to sell you a quick deal and disappear, we're in it with you for the duration. Our only motivation is to find you the right deal, ensure things go smoothly and give you the best mortgage service possible.
Get in touch with our Portsmouth-based mortgage brokers today
The Mortgage Pod can help make your dream of living or investing in Portsmouth a reality. We're a friendly and independent team of mortgage brokers offering advice to a wide range of buyers in the area.
You can count on us for great local knowledge, impartial mortgage advice and access to a wide range of competitive mortgage deals from many different lenders.
Frequently Asked Questions
How much do mortgage brokers charge in Portsmouth?
Mortgage brokers usually charge the customer a fee for their services. At The Mortgage Pod, we're always very transparent about our charges and will confirm the exact amount up-front and in writing. We will go out of our way to save you money so our services will pay for themself!
Can I meet with your mortgage brokers in Portsmouth?
Our expert mortgage team are happy to communicate in whatever way is most convenient to you, whether it's WhatsApp, phone, Zoom or email. We realise that most people are strapped for time these days, but if you're free to meet face-to-face, we'd love to!