We are a team of independent mortgage brokers with a mission to make quality home-buying advice more accessible. Based on the South Coast in Portsmouth and serving the whole of the UK, The Mortgage Pod provides simple, reliable and transparent mortgage and protection advice.
As your mortgage adviser, our aim is to become your key contact throughout your entire property-buying journey, whether you are a first-time buyer, moving home, investing or remortgaging. We're here to make the process easier, less stressful, and, just as important, more enjoyable!
Our team of expert mortgage advisers has a wealth of knowledge and access to thousands of different deals. As independent brokers, you can rely on us to offer impartial advice and know that we will always aim to save you money.
We don't compromise when it comes to providing a 5-star service. We will be with you throughout your home buying or remortgage journey, offering support and guidance every step of the way.
Communication
This is key to a successful property transaction. We're transparent in what we say and do and always accessible to our customers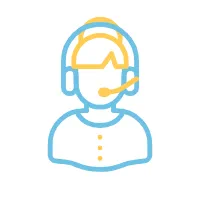 5-Star Customer Service
We're proud of our 5-star reputation, which we've earned through hard work and dedication to our customers.
Read our reviews.
Quality Customer Outcomes
No matter what your circumstances are, we're here to provide trustworthy, expert mortgage advice to help achieve your goals.
Meet The Mortgage Pod Team
We're pleased to introduce our awesome team of dog lovers… who are also pretty good at mortgage and protection advice! We are experienced and professional mortgage brokers, and also really nice people! It's never too early to say hello, so please get in touch to chat about your mortgage plans.
Mortgage & Protection Advisor
Senior Protection Advisor
Why work with The Mortgage Pod?
Just because we think mortgages are exciting, we understand that most people don't! While we may or may not change your mind on that count, what we do guarantee is to take the stress out of researching and applying for a mortgage.
Buying a house can be stressful, especially if it's your first time. We've been there, so we understand the process can be frustrating with a cast of thousands and many moving parts involved. We will liaise with your estate agent, borrower and other professionals to make sure things go without a hitch.
We've learned that the key to a smooth, successful transaction is really quite simple: communication. So, we stand by our core value of being available for customers throughout their home-buying journey.
We're not here to sell you a mortgage, and wish you good luck. Nor are we elusive, and we never limit the access you have to your mortgage adviser. We promise to be there to guide you every step of the way and do all we can to make the process simple and enjoyable.
What our customers are saying about us
No hidden fees, no sales patter, just clear and transparent mortgage advice.
When you are buying a property, you have enough on your plate without feeling pressured or worried that you're being misled. At The Mortgage Pod, we're not here to sell you a mortgage, send you a bill and run. We will talk you through everything you need to know and you will always be able to reach us if you need to.