Clear, simple and transparent
mortgage advice

you can trust
Thanks for stopping by. The Mortgage Pod is an independent, whole-of-market mortgage broker based on the South Coast, serving customers nationwide.
We are dedicated to making quality mortgage advice accessible to as many customers as possible. Our aim is to take the stress and hassle out of the process and find you the best mortgage or remortgage based on your individual circumstances. As an independent broker, our advice is impartial and only given with your best interests in mind.
Our friendly and relaxed team have a great deal of experience in dealing with all sorts of borrowers. Whether you're looking to take out your first ever mortgage, moving home, remortgaging or purchasing your next buy-to-let, we'll be by your side throughout your journey. 
Don't hesitate to get in touch with us to make an enquiry, we'd love to chat.
First-time buyer Mortgages
Buying your first place? So exciting! We will provide you with expert advice and guidance throughout your home buying journey to make it a little less daunting.
Remortgage
Coming to the end of your mortgage term? Looking to release equity? Or just keen to know if you're on the right deal? Whatever your reason for remortgaging, we can help.
Home Mover Mortgages
If you're looking to up sticks, we're here to ease the burden of finding a new mortgage. Allow us to do the research and admin on your behalf so you can concentrate on the move.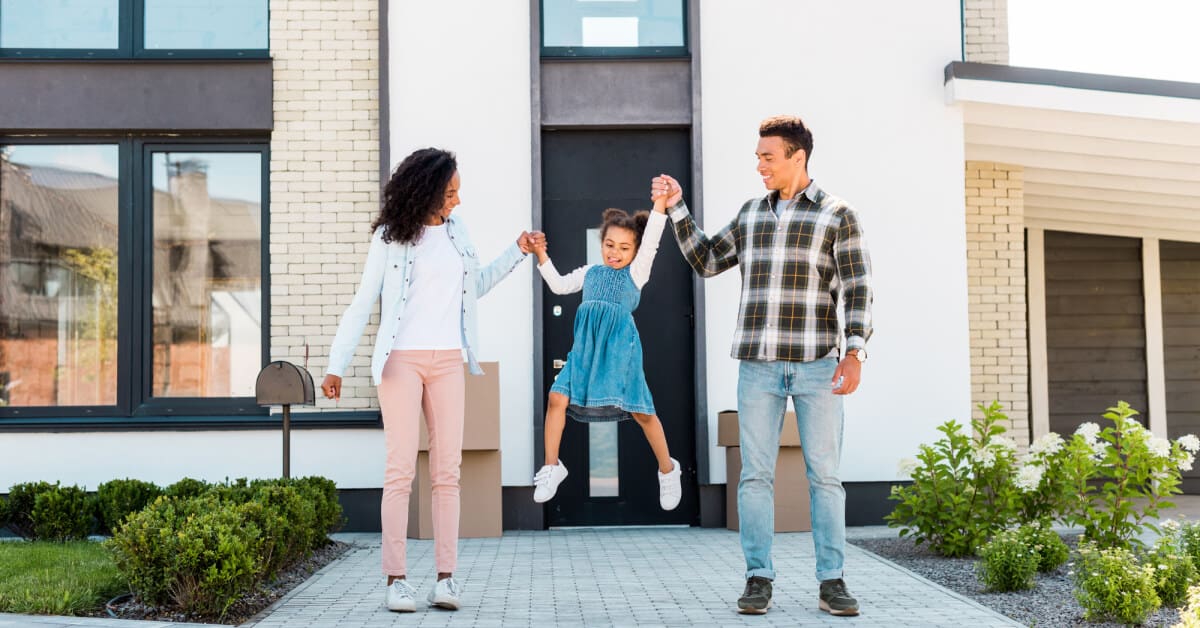 Buy-to-Let Mortgages
If you're an established or fledgling landlord or perhaps looking to let a second home, we'll help you to crunch the numbers and find a deal to help maximise your investment.
What is working with The Mortgage Pod like?
Mortgages can be complex, but our mission is to make the whole process as painless as possible – enjoyable, even! You might be wondering what to expect from working with us. This is our tried-and-trusted six step process.
Start your journey with The Mortgage Pod in 6 simple steps...
We don't mind how you get in touch. Phone, email, WhatsApp, Line app, carrier pigeon..! Whatever is most convenient. We're here ready to take your enquiry. 
It doesn't matter how far in advance you contact us. You may just have a few questions to help you start planning, and that's OK.  If you are ready to find a mortgage right away, then great. We can schedule a time for you to chat with one of our mortgage advisers to get the ball rolling. 
Either way, we're here to help you navigate the sometimes-tricky world of mortgages and home buying.
 So don't be shy – say HELLO today! 
Our first meeting is a chance for us to get to know each other and ensure we're a good fit to work together.
We will ask you some questions about your individual situation, like how much deposit you have available, your home-buying history and the value of the property you are looking to buy.
This is also an ideal opportunity for you to quiz us. It's a good idea to prepare a list of questions so you don't forget anything. 

From there, we can advise you of the options available to you and take it from there.
Now you know your options, your personal mortgage adviser will ask you for some documents, such as proof of ID, proof of income and credit report. This is to help assess your financial situation to ensure that our mortgage search is as accurate as possible.
We know this part can be overwhelming, but we'll do our best to put you at ease and make it as simple as we can. 
We'll explain exactly what documents we need from you and why, so that you feel confident about sharing your information.
Following our mortgage advice and recommendations, you can relax on the mortgage front and focus your efforts on house hunting, carpet shopping, or whatever else you need to get done!
Leave the paperwork to us, we'll make sure everything is taken care of and liaise with the lender so you can enjoy the journey.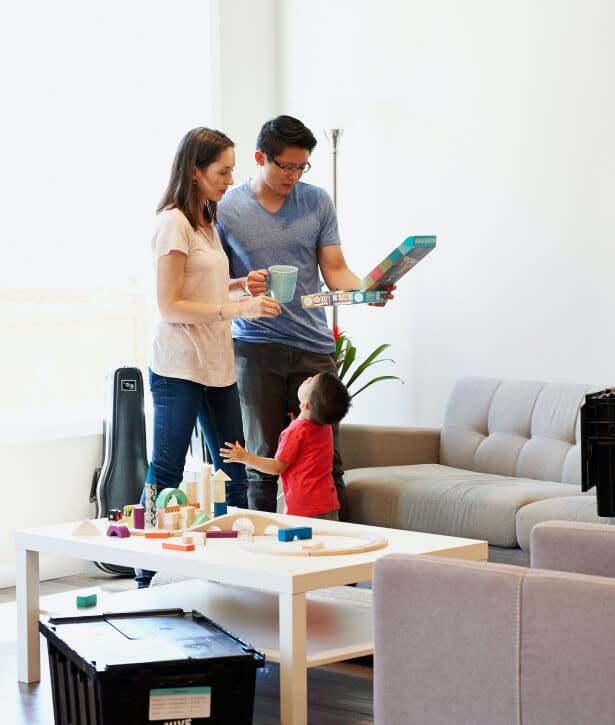 Communication, communication, communication. We're not overstating when we say this is at the very heart of what we do. 
There's nothing worse than feeling kept in the dark and so we believe in keeping you updated every step of the way. 
From start to finish, your personal mortgage adviser will be there for you whenever you need them, whether you have a burning question or would just like some support. 
So, rest assured that you're never alone in this process – we've got your back!
Things are starting to come together! 
We'll get in touch to review your mortgage offer with you and answer any final questions you may have. If you're happy, we'll press 'go', and then we can celebrate!
It's important to us that no stone is left unturned. So, at this stage, we'll introduce you to our mortgage protection adviser. They will give you clear and simple insurance advice to help protect you, your family, and your new home. 
Rest assured, we won't leave you hanging after that. We will be there to ensure there are no hiccups until you're safely through your new front door.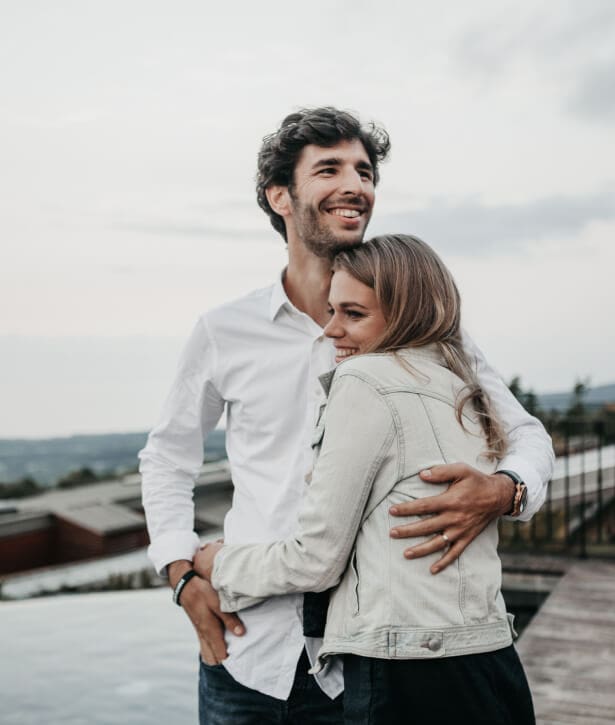 We will search 1000's of different mortgage deals available to you from over 75 different lenders, including...






Steve Humphrey Founder, The Mortgage Pod
"After many years working as a mortgage broker, it was clear the process of obtaining a mortgage and buying a property could be improved. The Mortgage Pod was founded with the goal of making the entire home buying journey clearer, easier, and more transparent. With exceptional communication, unrivalled customer service, and approachable support at the heart of what we do, our expert mortgage advice is just the beginning of how we can help."
What our customers are saying about us
No hidden fees, no sales patter, just clear and transparent mortgage advice.
When you are buying a property, you have enough on your plate without feeling pressured or worried that you're being misled. At The Mortgage Pod, we're not here to sell you a mortgage, send you a bill and run. We will talk you through everything you need to know and you will always be able to reach us if you need to.
Have a question? Ask away...
What does a mortgage broker do?
It's right you should ask, as your mortgage broker will become your key contact throughout your entire property journey.
Above all else, the role of a mortgage broker is to research, source, and secure the best and most suitable mortgage product available for each unique customer's circumstances. 
Securing the lowest possible interest rate may seem the primary goal, but there are other factors to consider, such as approval criteria, how to get a mortgage with an unusual income structure or a history of poor credit.  
A mortgage broker will also aim to make your life easier by taking care of paperwork, answering any questions you may have as well as liaising with solicitors, estate agents or even surveyors on your behalf.
At The Mortgage Pod, we believe that excellent communication and first-class customer service are essential and can make all the difference to your property buying experience. 
Should I use my bank or a broker to arrange my mortgage?
There are many differences between your bank's mortgage service and that of a mortgage broker. A bank will only be able to offer you their products and services, and as this is likely to be on a non-advised basis, the options may be very limited.  
On the other hand, an experienced mortgage broker will be able to review many different options for you from various lenders, including banks, building societies, and even specialist lending houses.
At The Mortgage Pod, we work with more than 75 different mortgage lenders to ensure we find you the best and most suitable mortgage deal for your circumstances. It's very likely that this will include your own bank!
What different types of mortgages are available?
There are many repayment options, hundreds of different types of mortgages, and thousands of products out there. Knowing where to start can be intimidating, but the help of a mortgage broker can really help.
You may find yourself asking questions such as: - 
Should I get a fixed or variable-rate mortgage?
Should I take a repayment or interest-only mortgage?
Would a 25-year or 40-year mortgage term be best for me? 
Each type of mortgage has its own unique features, benefits, and drawbacks, and the best type for you will depend on your financial situation, credit score, intentions, and long-term goals.  
We are seasoned mortgage brokers and will help you understand the different types of mortgages that are available to you. We'll make our recommendations on the best type of mortgage for your circumstances.
How do I know which mortgage is best for me?
Mortgages are as diverse as houses, and what suits one person may not suit another.
Choosing the best mortgage for you depends on many factors, such as your financial situation, credit score, and personal preferences.
At The Mortgage Pod, we can help you navigate the complex world of mortgages and find the best options for your unique circumstances.
We'll consider your financial situation, your goals, your attitude towards risk, and your preferences to present you with a range of suitable options.
Ultimately, the best mortgage for you is one that fits within your budget, remains affordable and aligns with your long-term financial goals. 
Where are you based and what areas do you cover?
The Mortgage Pod is an independent mortgage broker based in sunny Southsea, Portsmouth. We have superb local knowledge and love helping customers buy in the area. 
However, our location doesn't stop us from helping customers all over the UK. Communication is one of our strengths, and we're happy to talk on the phone, via text or WhatsApp, email or Zoom. Whatever you choose, we'll give you the same great service as if we were face-to-face.
Is there a charge to work with The Mortgage Pod
We do not charge for an initial enquiry or consultation, so don't hesitate to get in touch.
If you decide to proceed with us, there may be a charge payable after we have completed our research, depending on the complexity of your mortgage application and whether you've worked with us before.
No fee is payable prior to submission of a full mortgage application, and the exact amount will always be confirmed to you in writing before any application is submitted.
A typical fee for a new customer is up to £499, which we feel is money well spent considering the size of the purchase and the reassurance our service provides. Bear in mind that it's our aim to save you money by finding you a competitive mortgage deal, so we might even pay for ourselves!
Please note, that we do reserve the right to charge more than £499 if the circumstances require it. But we will always, always inform you in advance.